Cut Mode
When you are ready to cut, you can se the Cut Mode to WYSIWYG (What you see is what you get) or Origin Point.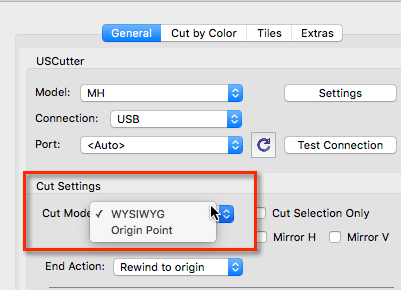 When set to
WYSIWYG
, it will cut the design as shown in the workspace. In the example below, the Blade Origin for this particular cutting machine is the bottom, right corner. So when cutting WYSIWYG, it will travel approximately 8 inches to the left and 11 inches up before it starts to cut the design.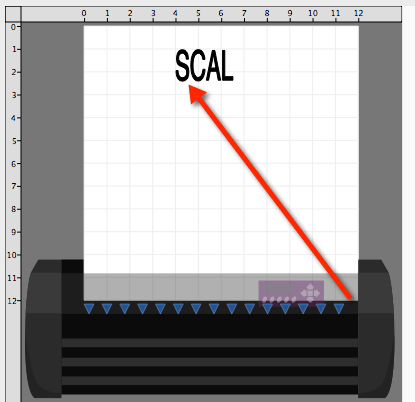 When set to
Origin Point
, it will shift the design towards the blade origin so it will start cutting where the blade origin is set on the cutting machine.